What is honeycomb lining?
Lining is made from kraft paper that is bonded together to create a solid structure similar to honeycomb. Or is also the core of the honeycomb paper.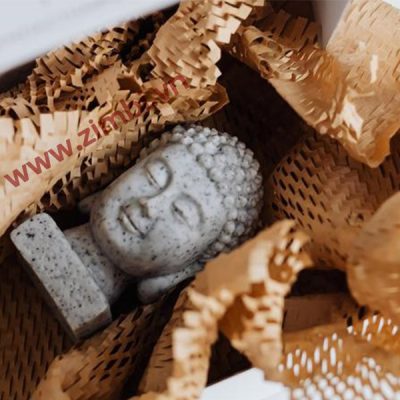 As an eco-friendly and 100% recyclable material, honeycomb paper lining is used in the packaging of high-end or high-value products. For example, motorcycles, air conditioners, furniture, handicrafts, giving products with luxurious, aesthetic and meaningful features. This material is gradually gaining popularity and becoming a trend in the world's packaging.
Advantages of honeycomb paper lining
Increase the value of goods.
Environmental friendliness.
Light.
Has good moisture absorption and waterproofing ability.
Protect goods thanks to honeycomb structure.
Reduced shipping costs.
Customer support policy
Quality products as well as diverse samples promise to bring customers when using our services will be completely satisfied and satisfied.
Our door-to-door delivery policy brings absolute convenience to our customers.
Free consultation on selection of suitable packaging samples for customers.
We are proud to be one of the locations providing services with the best prices currently.
Zimbi .'s workflow
Step 1:  Zimbi directly consults on the spot or consults by phone.
Step 2:   Discuss product design ideas according to customer requirements.
Step 3:  Customers proceed to browse samples according to product size or shape.
Step 4:  Finish the sample and proceed to produce the product.
Step 5:  Fix the delivery location and time.
It is not easy to choose a supplier  Honeycomb paper lining with high reliability, saving costs, increasing competitive advantage.
Understanding the needs on Zimbi specializes in providing all kinds with professional workflow. Come to us to experience quality services.
Contact us immediately for advice on honeycomb lining:
Zimbi . Co., Ltd
phone number: 0904 102 539 (Mr.Khánh)
Email: kinhdoanh@zimbi.vn
Website: https://zimbi.vn
Facebook: https://www.facebook.com/sanxuatgiaytoong
Youtube: Xem tại đây