Motor packing cartons have many types, shapes and have high packaging design requirements. In addition to the long transportation distance, the transportation process also has to go through the stages of storage, transportation, loading and unloading, loading and unloading, transshipment and other processes, during this time, various factors such as personnel During operation, goods released into the natural environment may cause unnecessary losses. of products.
The assembly forms  of motor packing cartons offered by the heavy duty carton manufacturer Zimbi are mainly divided into fully assembled form and semi assembled form. Sold separately means that during export as separate parts, the frame has been welded and painted, and the body is supplied as a sheet metal assembly.
The engine packing cartons are also supplied as assembled, after these parts arrive abroad, final soldering, painting and assembly is required to complete the vehicle assembly. Fully assembled means that during export as separate parts, the body and frame have been welded and painted, and other vehicle components are supplied as assembled. Packaging design principles are considered in terms of safety, quality, cost, labor and machinery.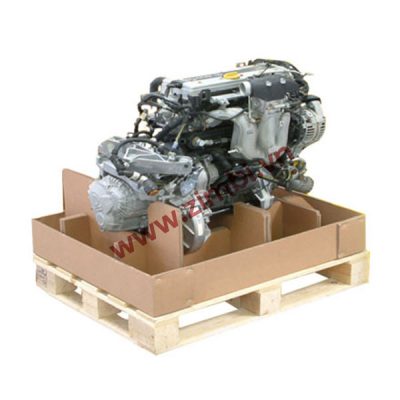 The motor packing carton has the following excellent characteristics:
1. The maximum load capacity can reach 5 tons;
2. Maximum customized size is 3000*3000*2300MM;
3. Good buffering performance, can safely protect high-precision products;
4. It can be reused, strong recyclability and reduce packaging cost;
5. Light weight, easy to carry and pack, simple and efficient operation;
6. Suitable for many modes of transportation by air, sea and land, without collision and deformation during transportation;
7. Derivatives for export, and at the same time do not need to be fumigated, so they can be exported and used conveniently.