Definition of heavy duty packing carton:
Carton box is made of corrugated board with high strength, special moisture resistance, because its price is significantly lower than wooden box, no need fumigation for export, environmental protection, making paper recyclable processing, no waste disposal costs, and excellent moisture resistance, The packing and unpacking operations are quick and convenient, and the compressive strength can reach the level of wood, so it is used Especially used to replace traditional wooden boxes in recent years, it has been widely used in product packaging of high-end industrial chains in coastal economic zones. The industry mainly applies metal components, auto parts, motorcycles, tools, electrical appliances, machinery, large civil spare parts.
Heavy duty cardboard box for tools and equipment: waterproof, excellent sealing effect, strong pressure resistance, AAA wave can load 5 tons, AA wave can load 2 tons, replace the traditional wooden box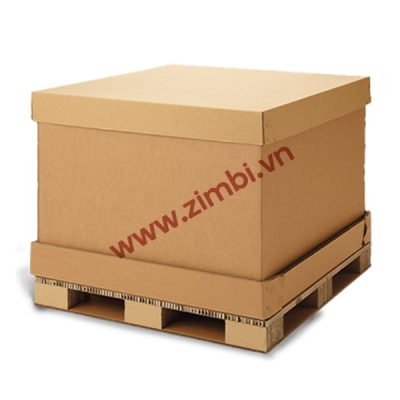 Ten advantages of heavy duty packing cartons
1. It is easy to assemble, and can be folded into a box like ordinary corrugated cardboard.
2. Safety for operators When assembling wooden boxes with large volume, there is no need to use hammers, saws … to make wooden boxes, high safety and no damage to wood.
3. High compressive strength The heavy carton material used to replace wood is one of corrugated cardboard, but it has 10 times the compressive strength of ordinary cardboard, so it can be stacked. higher. For example, the compressive strength of a heavy carton with a length of 1m, a width of 1m, a height of 1m is about 3-5 tons.
4. It can be made into a sealed package, a built-in seven-layer corrugated cardboard box and fully sealed with waterproof adhesive tape, so it can be made into a sealed type.
5. In line with world specifications, Yogi heavy duty cartons meet the government relations specifications requirements of major countries in the world, 100% guaranteed quality and Representative specification of US Federal Standard PPP-B-640d, US US Railroad Standard No. 41 and US Cargo Car Specification 42+ government relations standards including clause 222 is complied with.
6. Good resistance to moisture (rain) (snow). The corrugated board used is high quality cow cardboard, made from 100% waterproof long fiber as raw material, made of reinforced core paper and waterproof glue. After the strength will decrease somewhat, but It has the property of restoring strength after drying.
7. No need for sauna To protect the natural environment, more and more countries need to carry out the work of fumigation, sterilization, heat treatment, forcing and other epidemic prevention on wooden boxes to protect the environment. natural field. main countries are Australia, New Zealand, Brazil, China, European Union and USA, Russia etc., and all these links can be omitted when exporting heavy carton packaging.
8. The surface can be printed, and it can be printed on the surface like ordinary corrugated cardboard, and it can also be printed in 2-3 colors.
9. Shipping after folding, because it is shipped in a folded state, it can save costs on freight and packaging and storage of supplies.
10. Easy to dispose and made from 100% long fiber material, can be recycled and reused as high quality paper material. Since all countries in the world have cardboard recycling systems, the disposal is very convenient.